Futuralis Media Streaming Solution
Seamless Content Streaming to Global Audience with Low Latency and High transfer speeds
Futuralis Media Streaming Solution
Our Media streaming solution eliminates the need for the time spent on pre-provisioning the infrastructure by easily scaling up or down the channels and resources required to broadcast your content to Youtube, Meta, Website/Application, OTT, 360, 180 VR, FaceBook 360, Domes, Planetariums, and other endpoints.
Live Stream
Ingest, transcode & package your content into adaptive bitrate (ABR) streams in HLS, DASH, and CMAF formats with low latency and quick transfer rates.
Archive
Utilize MediaLive's Archive functionality to keep a backup of your stream in S3 buckets for later use.
VOD
Leverage the custom built solution, capture your live stream and share it with viewers all over the world as a video-on-demand (VOD) file as soon as your stream concludes.
VOD Stream
Leveraging video-on-demand (VOD) streaming functionality to transcode and deliver your VOD content in a variety of media formats, such as HLS, DASH, or CMAF.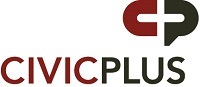 About
Civiplus is a leading provider of Media Streaming solutions with easy-to-use live streaming capabilities and accessible on-demand videos for more than 1,000 customers. Operating in the North America region (the USA and Canada) with HQ based in Manhattan, Kansas, United States.
Challenge
Civicplus current media infrastructure utilizes a third-party solution for its live streaming solution. One of the key pain points with the current setup was the time and cost of employing the third-party engine and the scaling of the infrastructure.
Solution
Futuralis developed a solution using AWS-managed services, that eliminates the need for and reduces the time required to pre-provision the Infrastructure and allows to quickly scale up or down the MediaLive channels. The solution also provides functionality to schedule meetings or events for the customer on an ad-hoc basis. After the live stream has ended, the solution automatically makes the Playable video-on-demand (VOD) file available.

About
Felix & Paul Studios is an EMMY® Award-winning creator of immersive entertainment experiences, creating unparalleled, highly engaging, and inspired virtual reality, augmented reality, and mixed reality experiences for audiences worldwide
Challenge
Felix and Paul wanted to partner with someone who had expertise with Amazon's Elemental services to support them in Live | VR streaming the Artemis I Launch to various endpoints like Domes, Meta, Youtube, Planetariums, and more by:
Generating low latency workflows for their use cases.
Establishing cost-efficient workflows and operational controls to optimize them.
Solution
By carefully understanding the needs and the requirements of Felix & Paul, Futuralis built and deployed multiple workflows for different use cases. Different types of Inputs such as Elemental Link device, and MediaConnect were used to output different audio & video adaptive bitrates (ABRs) for various destination sources such as Youtube, Meta, Domes, Planetariums, 360/180 Meta Quest VR, FaceBook 360, etc. Using AWS CloudFormation templates, Futuralis was able to standardize the deployment template for multiple environments such as development, Staging, and production with increased levels of operational control.
Request for demo

Do you know that with our media solution, you can run any number of meetings on your own domain? You can also pause and resume the live meetings. Our solution can intelligently clip-out the breaks and create a continuous on-demand file available for instant viewing.